The Hut
1 Bed Villa
From $99,000
| Construction Cost | $99,000 |
| --- | --- |
| Land Lease Cost** | $39,000 |
| Architectural Design | $2,500 |
| Furnishings | $12,500 |
| Total Investment | $153,000* |
*Prices are excl. taxes, based on IDR/USD exchange rates and may fluctuate. Building permits & boundary walls not included. **Land leased in Nyanyi – 300m2 for 30 years.
The Hut
Architectural Design
Our architects and interior designers can tailor every aspect of the villa to suit your requirements, preferences and land contours. Add extra rooms, change dimensions, update the facade – whatever you need, our team can deliver.
Take a 360 virtual tour of The Hut and explore all the amazing features of this design. From the sunken lounge to the outside bathroom, The Hut is the perfect modern 1-bedroom Bali villa. All of our villas are fully customisable, and you can even create your own design from scratch, allowing you to build your dream villa.
| Occupancy | 70% (Low) | 80% (Mid) | 90% (High) |
| --- | --- | --- | --- |
| Nightly Rate | $120 (USD) | $120 (USD) | $120 (USD) |
| Monthly Revenue | $2,550 | $2,920 | $3,280 |
| Monthly Expenses* | $1,000 | $1,000 | $1,000 |
| Monthly Profits | $1,550 | $1,920 | $2,280 |
| Annual Profits | $18,600 | $23,040 | $27,630 |
| Annual ROI | 12% | 15% | 18% |
| Years to Breakeven | 8.2 years | 6.6 years | 5.6 years |
Calculations do not include any applicable taxes or management fees. *Staff, electricity & internet
The style of this tropical hut is a tribute to classic Balinese architecture, and is available in a either a single level 1 bedroom or double storey 2 bedroom configuration. Featuring a striking pitched roof design, this luxury accommodation is sure to inspire relaxation and get you into the island vibe.
The ground floor consists of a generous bedroom, with en-suite bathroom. There is also a kitchenette. An optional loft can be added to this villa, providing an additional bedroom.
Full-height glass doors slide open to provide direct access to the sunlit pool deck and tropical garden.
The villas are being offered as fully customisable with a base construction price. This gives owners the freedom to choose their own finishings, furniture, land location and even modify the layout of the villa. Alternatively you may wish to opt for off-plan as turnkey properties with high-quality furniture included in the price.
Prices From: $99,000 USD
Everyone Can
Invest in Bali
Bali is a great place to purchase a holiday home. It is a favourite location for many travellers and has been named the world's best destination by TripAdvisor. You do not need to live in Bali or hold Indonesian citizenship to invest – everyone can invest and build in Bali.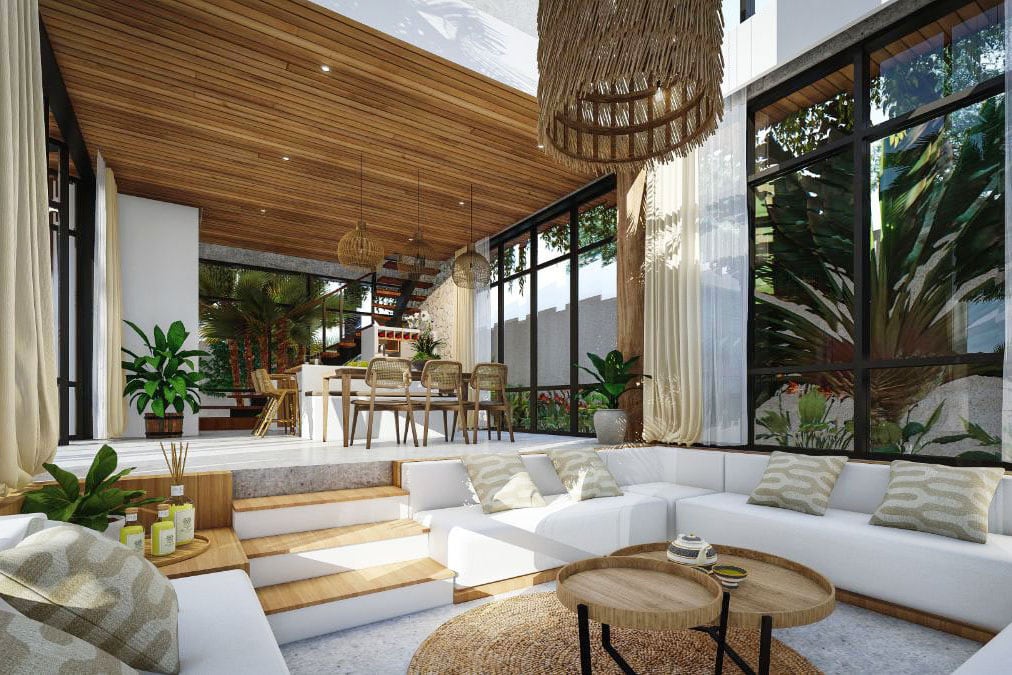 Balitecture provide the most trusted property development in Bali. We have designed and built hundreds of villas in Bali and throughout South East Asia for both international and local clients.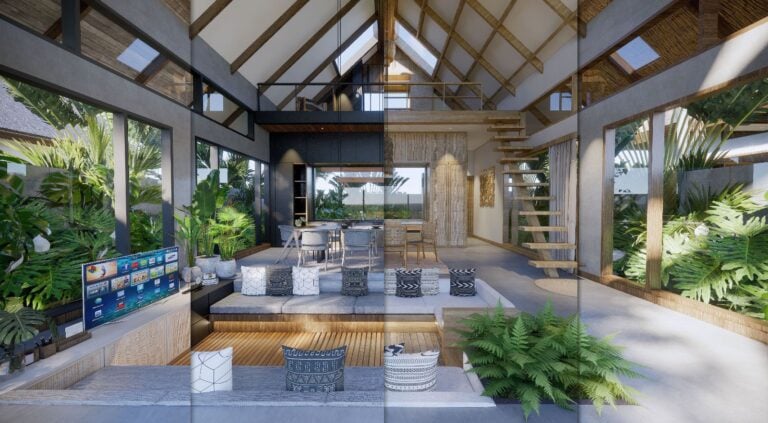 A Unique Design Based On Your Preferences!
Do you have
a different budget
or Design?
We can build your dream villa based on your budget and preferences. Why not try our build calculator to instantly check the price of your ideal villa.
Find out more
Let's chat!
Regardless of what stage of your Bali property journey you are at, our team are here to help! Feel free to get in touch and find out how Balitecture can help turn your dream into a reality.