Case Study -
Building in Bali
How Building
in Bali works
In this case study of three luxury villas in Canggu (completed in 2020), we will provide an overview of the various key stages of developing a property in Bali. If you are interested in buying in Bali, our case study of Aura Villas will help you understand the process. Timelines differ depending on the size and unique requirements of each build.
Video Tour
Completed Villa
1. Land Purchase
January 2019
Finding suitable land for our clients is the most important first step of any project. Our land acquisition team can find the best land for lease or sale in Bali to suit any budget and will take care of all the documents and legalities with trusted lawyers. From beachfront land on incredible black sand beaches to properties nestled in tropical rainforests of Ubud, we can find the perfect plot for your new villa.
2. Architectural Design & Drawings
January 2019
Our architects will create professional drawings and plans based on your requirements and the contours of your land.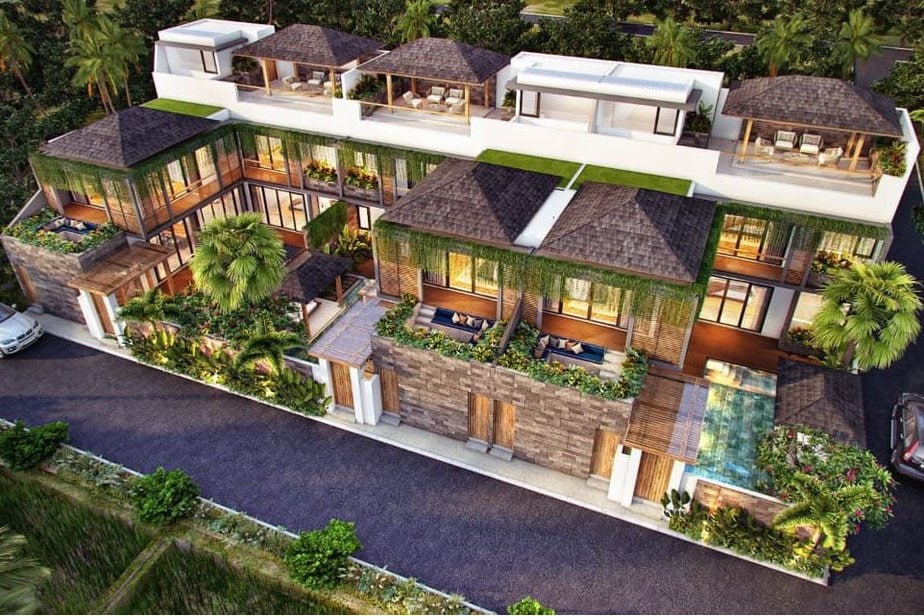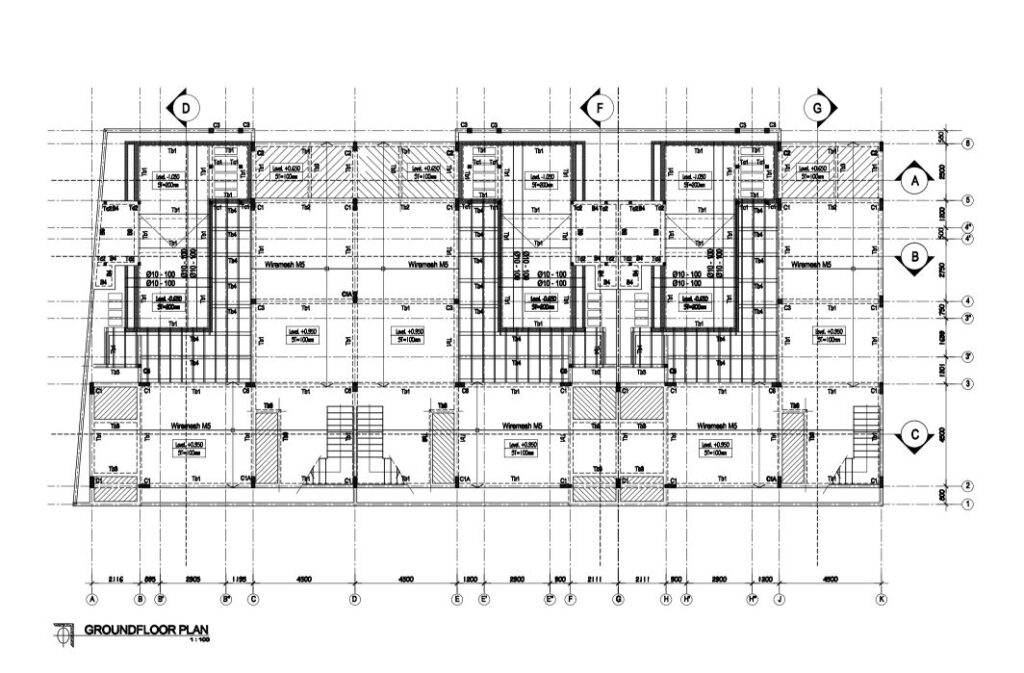 3. Access Road Construction
February 2019
This land was built on a rice field so we needed to build a road for easy access.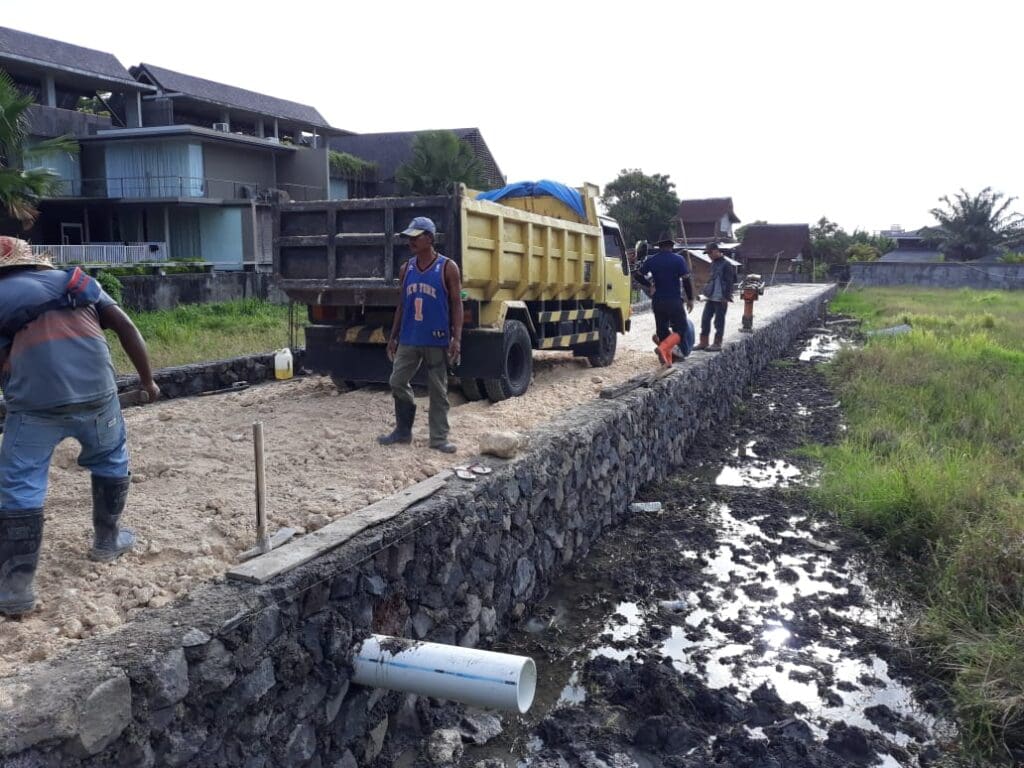 We ensure our structures are dug until hard bedrock and built with reinforced concrete footings.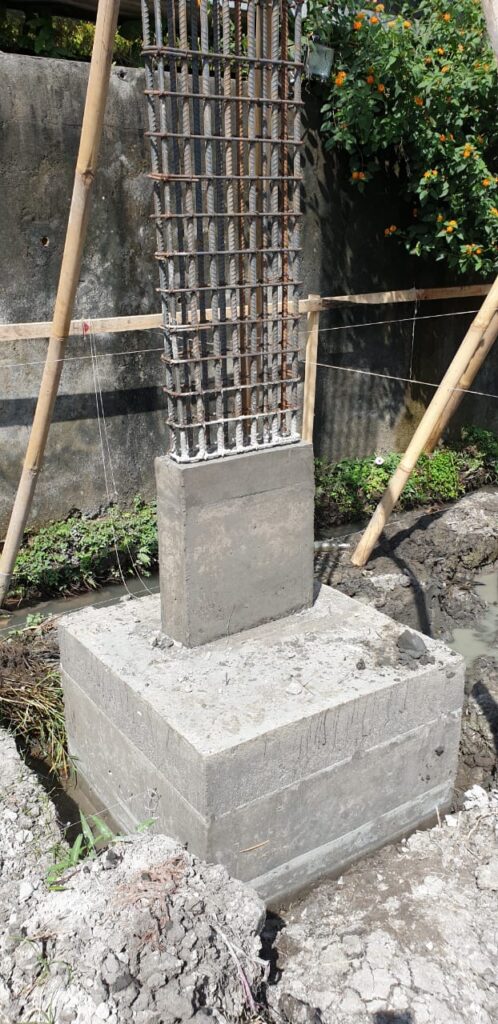 5. Foundations
April 2019
All our projects are built using concrete, steel and hard river rock foundations. We guarantee all structures for up to 5 years and to be earthquake resistant.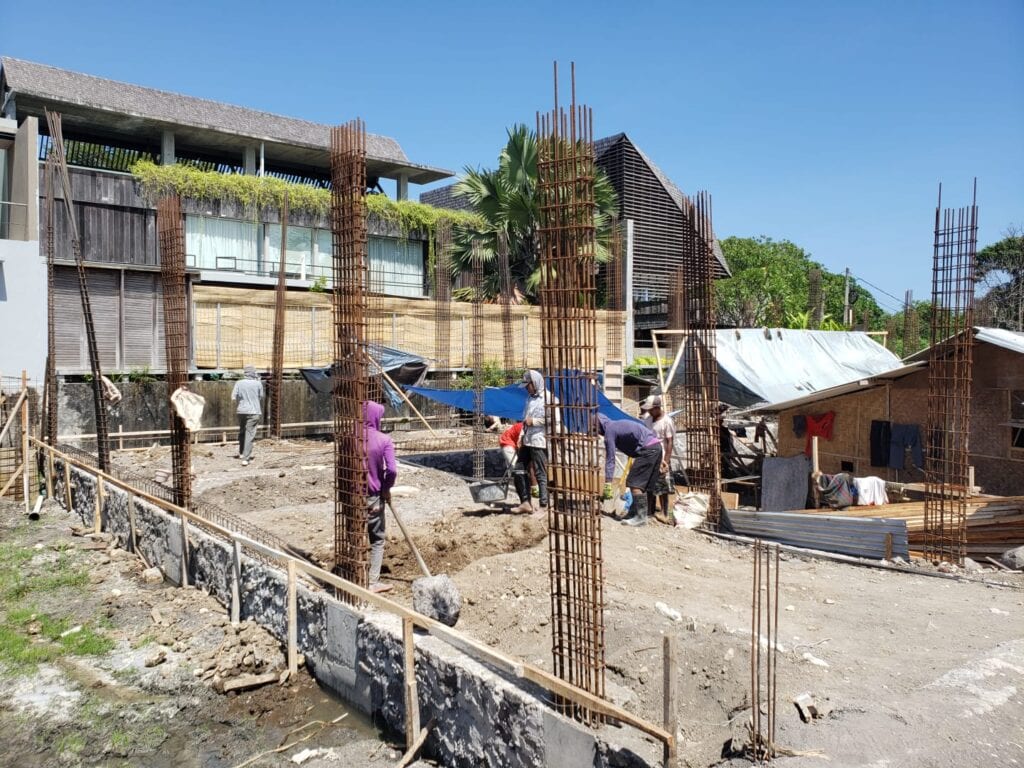 We use reinforced concrete with heavy gauge steel to ensure maximum structural durability.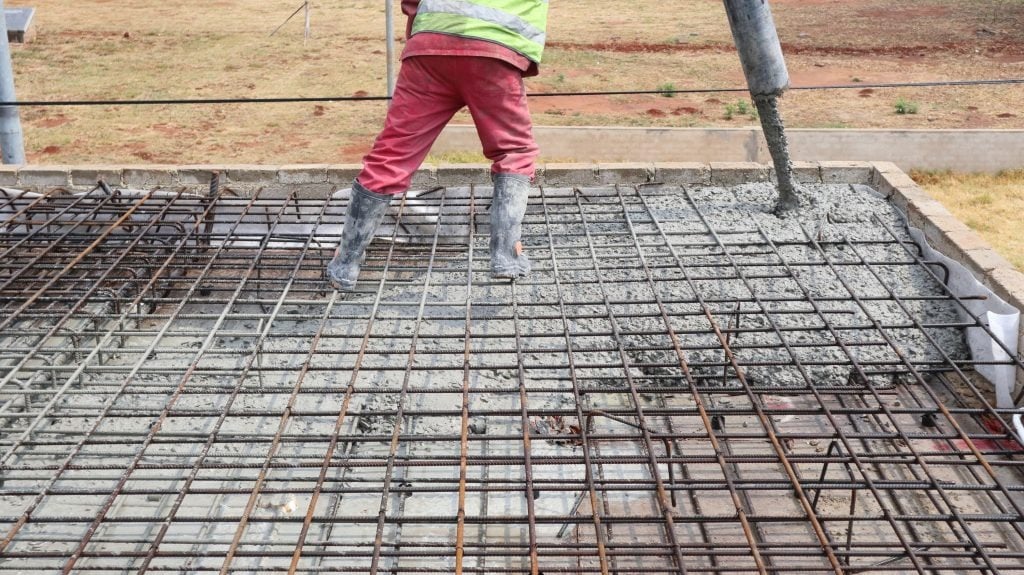 7. Interior Forms
July-September 2019
Working with lightweight concrete bricks known as Citicon for interior walls. These are much stronger than traditional bricks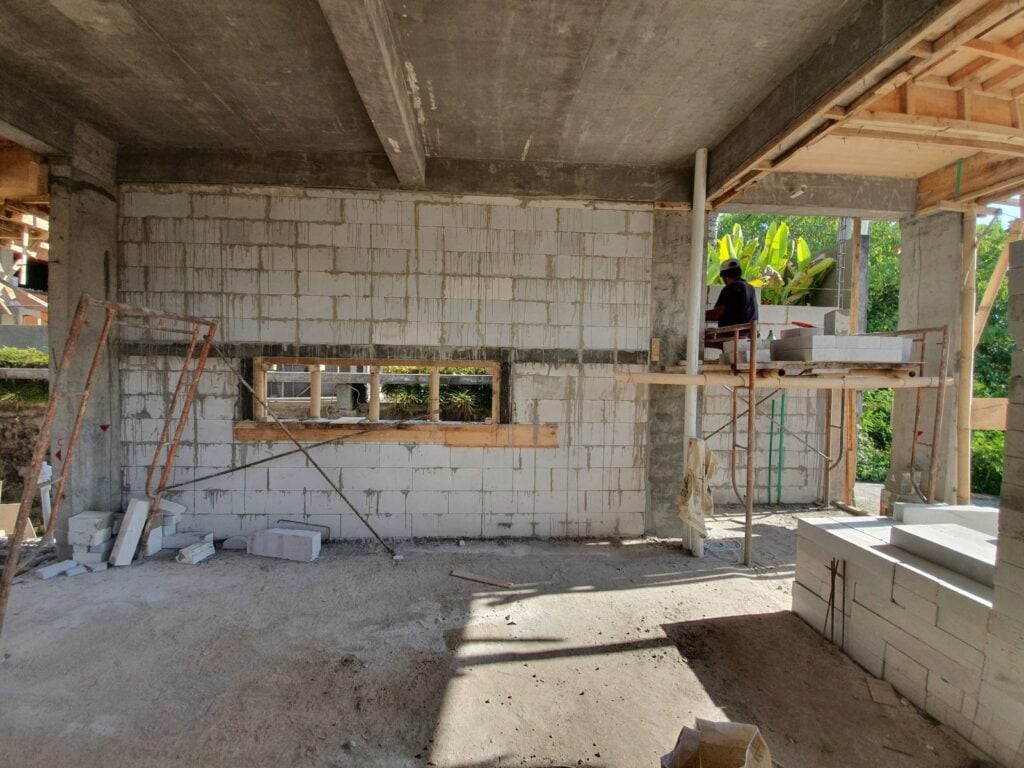 8. Pool Construction
October 2019
All pools, pump rooms and balancing tanks are built with reinforced concrete and high-quality waterproofing membrane.
9. Interior Finishing
November-December 2019
Highly sought after volcanic tiles being applied as a feature wall over the top of a waterproofed concrete wall.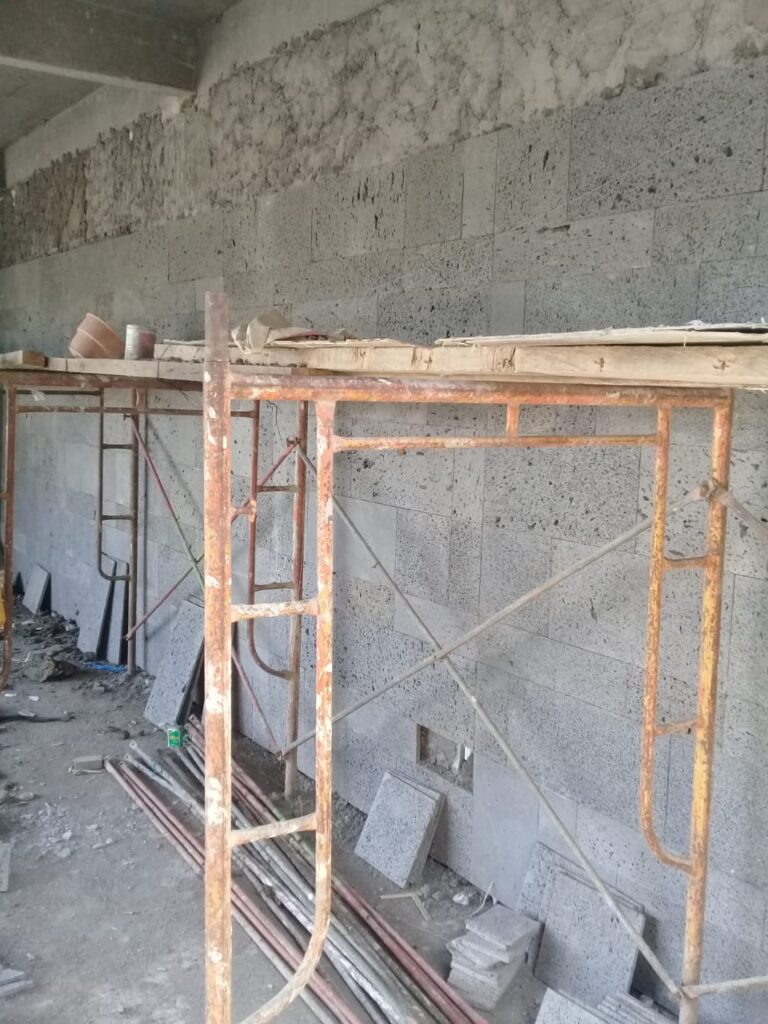 10. Landscaping
December 2019
All our plants and landscaping come with 3D layout drawings and a 3 month warranty.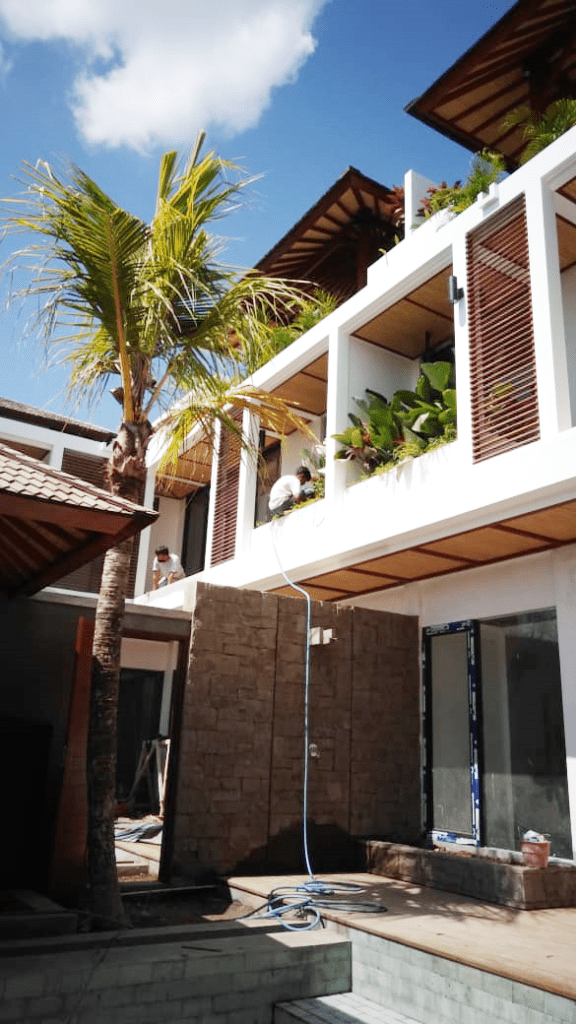 11. Furniture Installation
January 2020
Our custom furniture factory can turn your dream into a reality. Simply send us your designs and we can make it.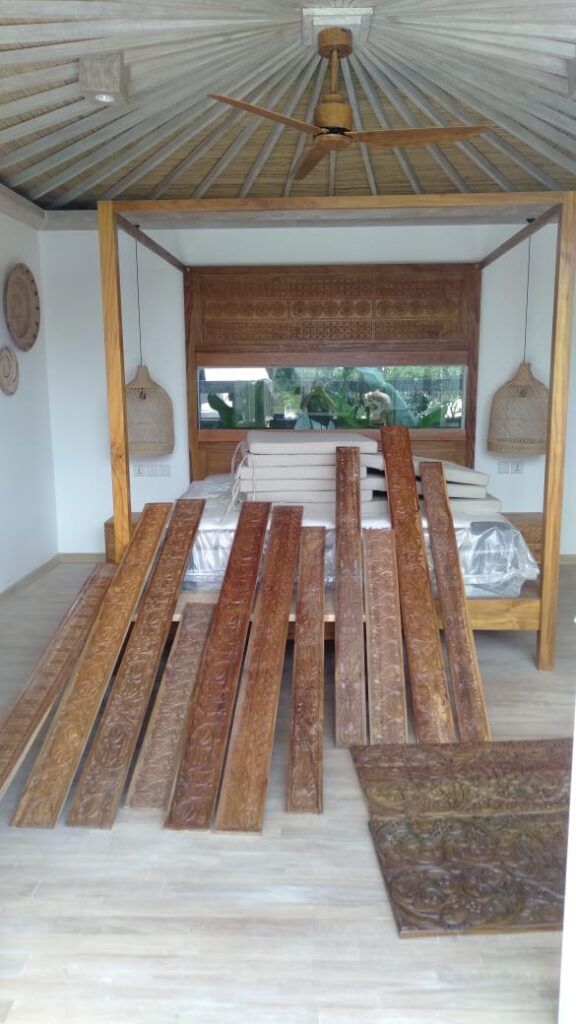 12. Interior Design
January 2020
Our staff can install and decorate for you to make your villa look like it's  straight from a magazine cover.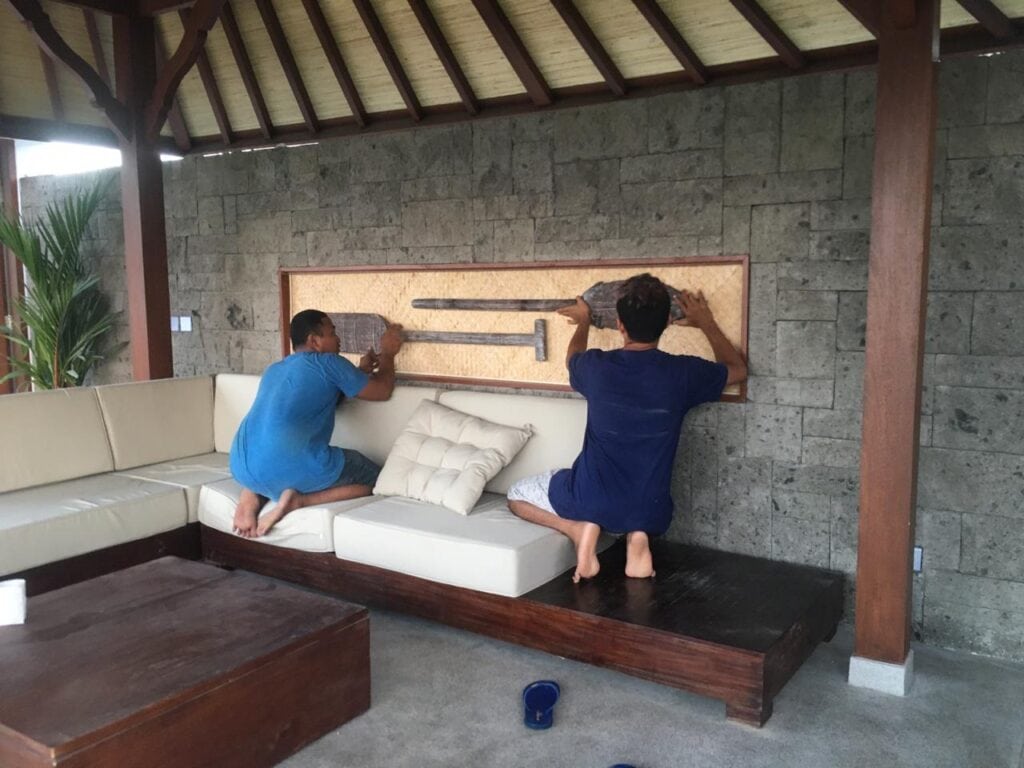 13. Villa Management
Ongoing
Our optional villa management services make it easy to rent your property to short term holidaymakers in Bali. Balitecture takes care of everything so you can start making great returns on your investment right away. Professional villa management can significantly increase occupancy, 5-star reviews and nightly rates, resulting in more profit for the property owner. Even throughout the difficult Covid-19 pandemic, our villa management team was able to achieve high levels of occupancy for our clients. With Aura Villas, we achieved an occupancy rate of 92%, compared with the average for all Airbnb listings of just 44%.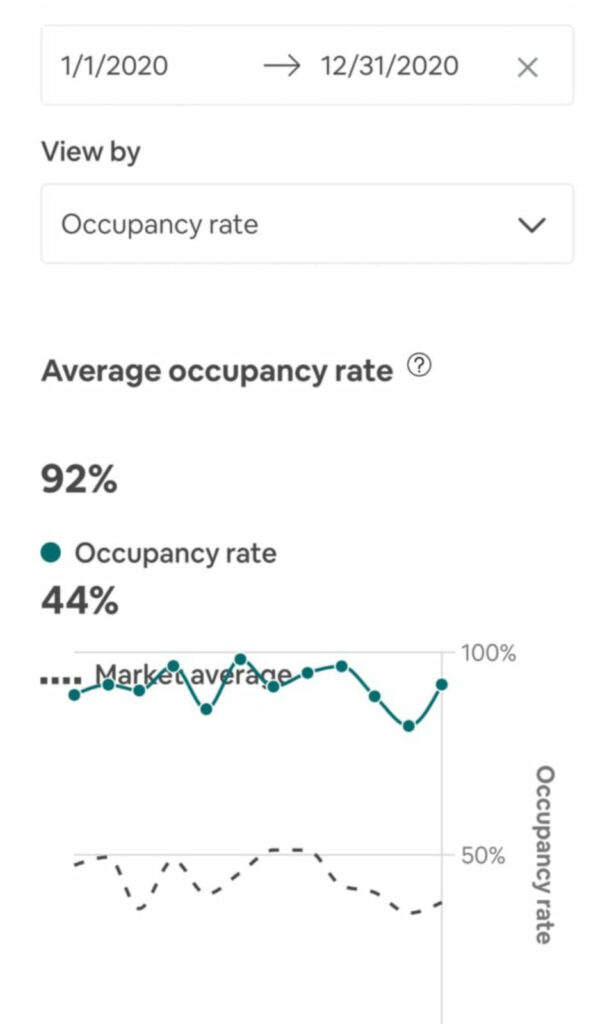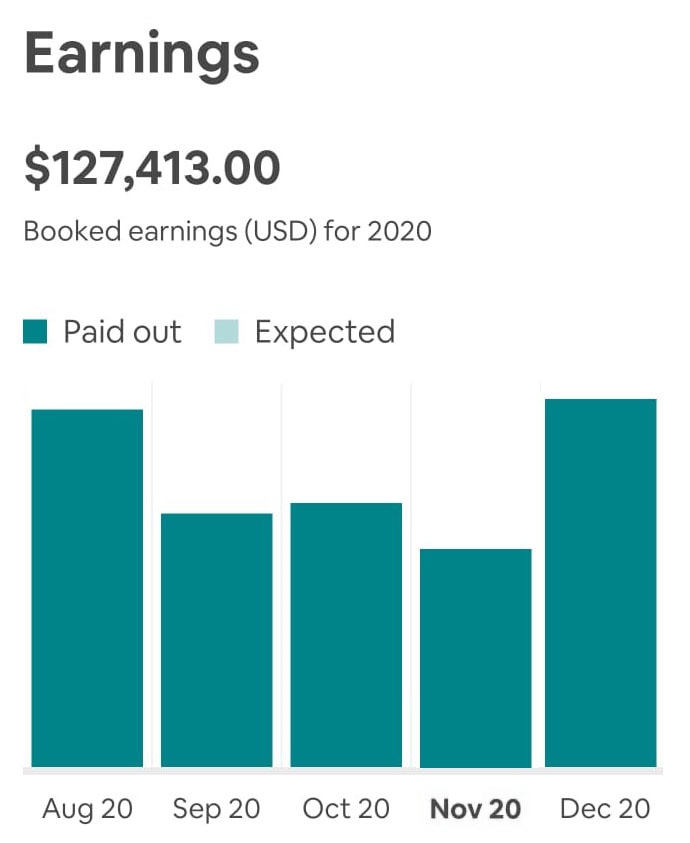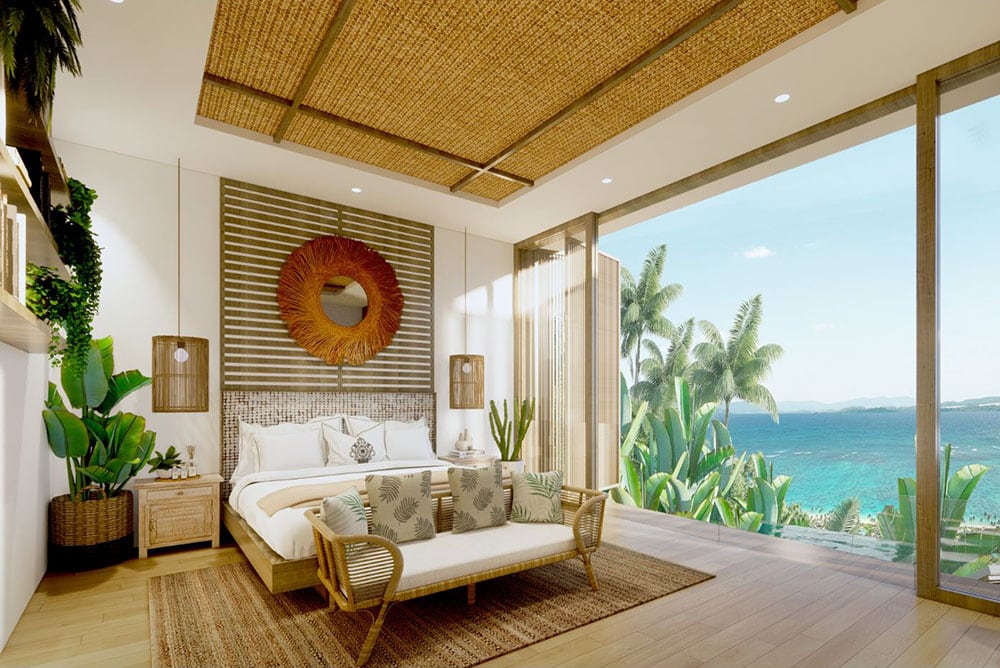 Architectural
Designed Villas
Regardless of your budget and requirements, our experienced architects can design the ideal property for you. Our architects can combine the perfect blend of modern design with Balinese style to create a beautiful tropical villa.
When building in Bali, there are local rules and regulations that must be followed in order to ensure legal compliance. Our team can help take care of all of the legal obligations for your new villa in Bali.
Our team of architects have years of experience in creating award winning designs throughout Bali, South East Asia and throughout the world. Balitecture is the leading property developer in Bali.
Schedule A
Free Consultation
Find out how we can help you find the perfect land in Bali for your dream villa. Have your questions answered with a consultation with one of our experts. No cost, obligation or requirements – just a friendly chat to discuss your requirements.
In-Person Meeting (Bali Office)
Interested to learn about investing in Bali property? Schedule a visit to our Bali office and speak with our experts to discover how we can bring your vision to life!
Ready to see how you can invest in property in Bali? We look forward to discussing your needs and learning more about how we can help you achieve your goal!
Our land acquisition team makes buying land in Bali easy! From finding the ideal plot to advising on the different purchase options, we can take care of everything.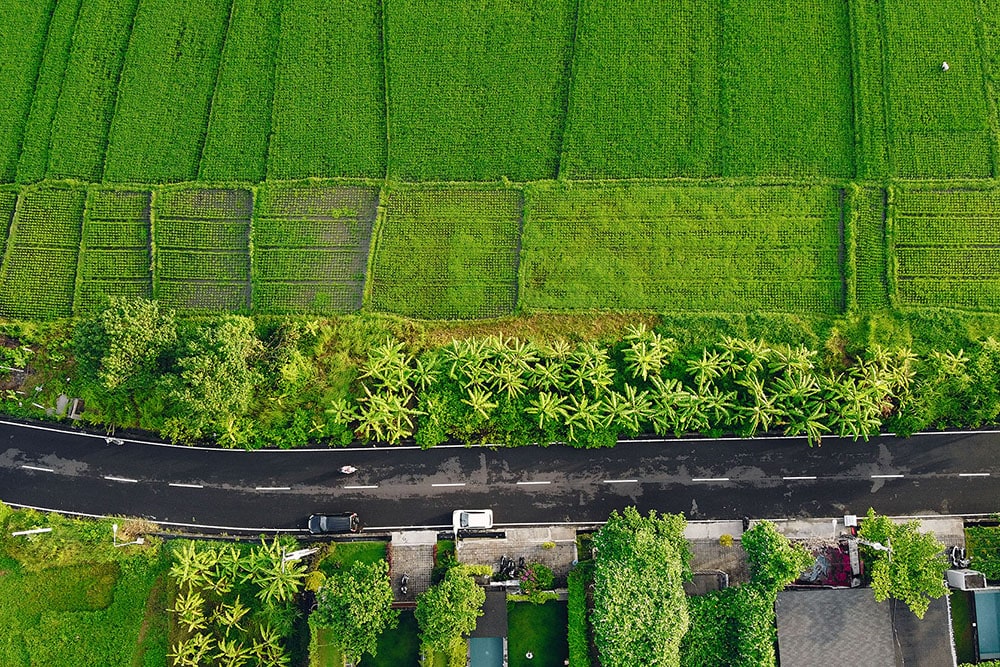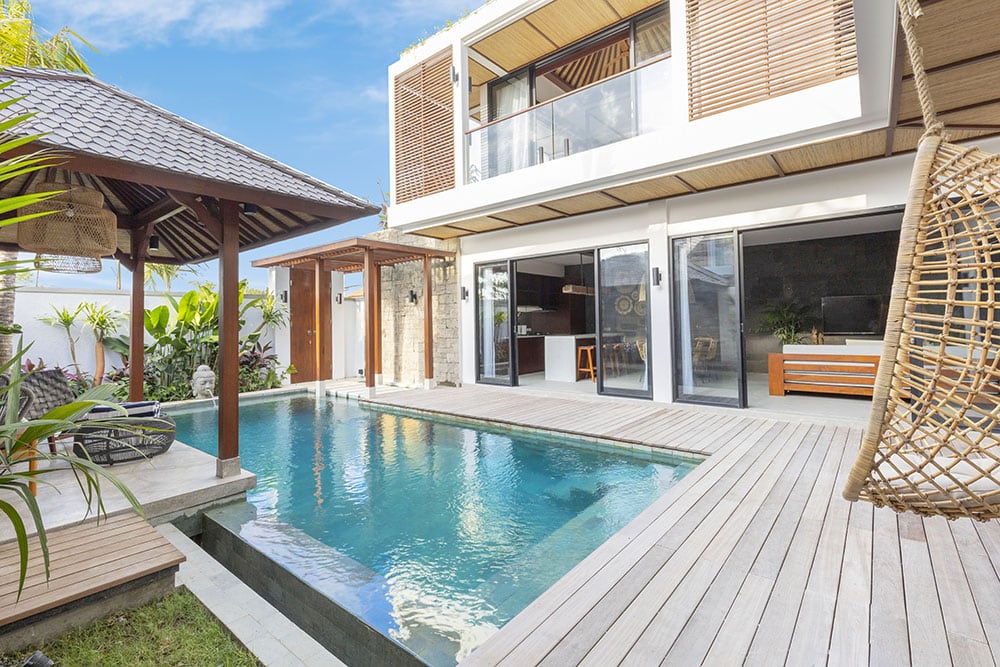 Our team of construction specialists will build your new villa to the highest of international standards. Inspections are carried out on every aspect of the build to ensure quality.
Ongoing maintenance of every aspect of your property, from cleaning, cooking and gardening services to successful holiday rental management.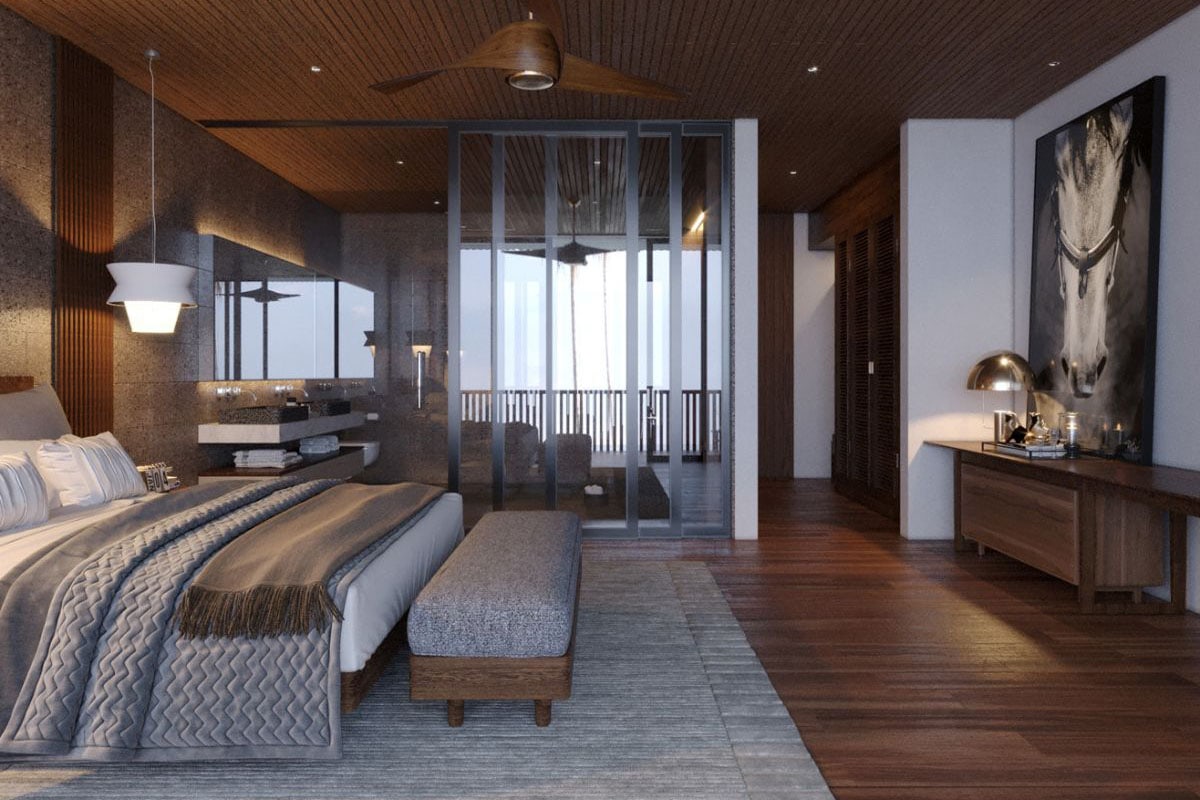 Balitecture has 4 villa designs that can purchased off-plan and customised to your exact needs. Our in-house architects can also design your perfect villa from the ground up – let your dreams come to life!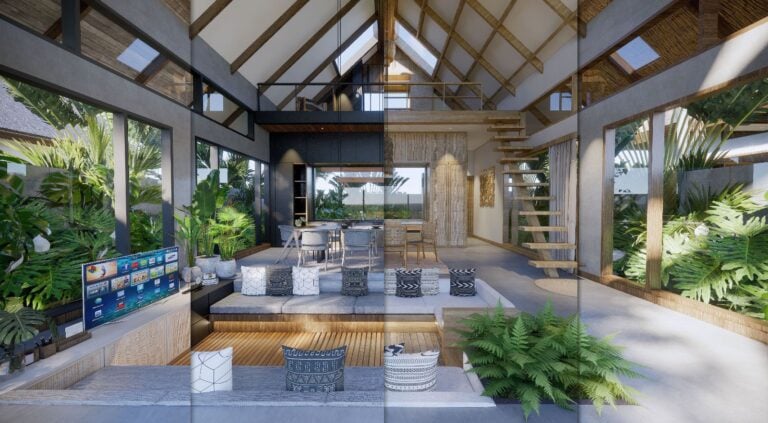 A Unique Design Based On Your Preferences!
Do you have
a different budget
or Design?
We can build your dream villa based on your budget and preferences. Why not try our build calculator to instantly check the price of your ideal villa.
Building in Bali
Rules & Regulations
From the differences between freehold and leasehold land in Bali to the process of building a villa, our explainer video will help you understand the rules and regulations foreigners need to know about investing in Bali. 
Find out more
Let's chat!
Regardless of what stage of your Bali property journey you are at, our team are here to help! Feel free to get in touch and find out how Balitecture can help turn your dream into a reality. 
Partners &
Collaborations