Everyone Can
Invest in Bali
Bali is a great place to purchase a holiday home. It is a favourite location for many travellers and has been named the world's best destination by TripAdvisor. You do not need to live in Bali or hold Indonesian citizenship to invest – everyone can invest and build in Bali.
Building in Bali
is Simple & Easy
Whilst there are rules and regulations that must be followed, as with building in any country, our experienced team can guide you through every step of the way and take care of the process. We develop properties for both local and international clients, making it easy to build in Bali.
Many international clients choose to invest in Bali due to the high return on investment. On average, our clients experience a yearly return on investment (ROI) of 20-30%, with some clients receiving even higher figures.
When building in Bali, there are legal requirements that must be met in order for your new property to comply with regulations. Our team can help take care of all of the permit and licensing obligations for your new villa.
Bali is an affordable place to invest. Our villas start from as little as $75,000 USD, with land starting at $30,000 USD. No deposit is required upfront to get started on your new villa, and payments are made in instalments at each stage of the construction, allowing clients to stop the build at any time without further financial cost.
Schedule a
Free Consultation
Find out how we can help you design and build your dream villa in Bali. Have your questions answered with a consultation with one of our experts. No cost, obligation or requirements – just a friendly chat to discuss your requirements.
Our land acquisition team makes buying land in Bali easy! From finding the ideal plot to advising on the different purchase options, we can take care of everything.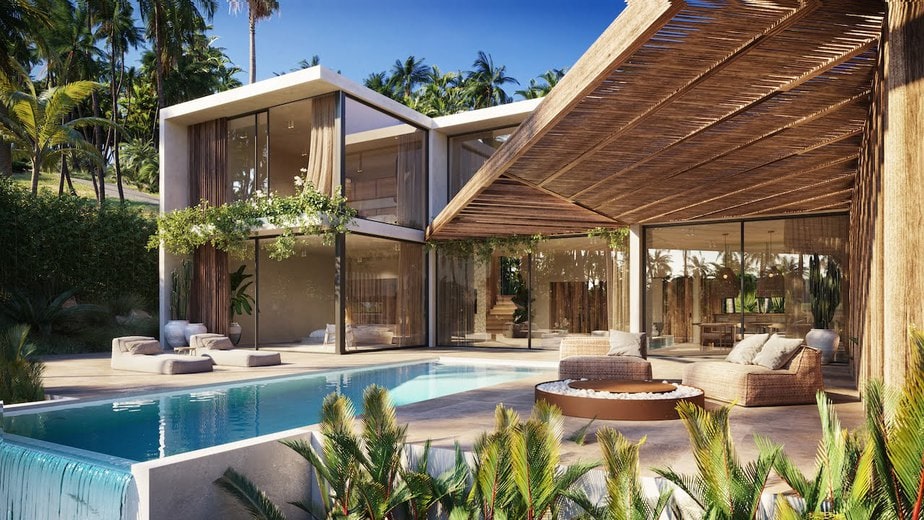 Our team of construction specialists will build your new villa to the highest of international standards. Inspections are carried out on every aspect of the build to ensure quality.
Ongoing maintenance of every aspect of your property, from cleaning, cooking and gardening services to successful holiday rental management.
Balitecture has 4 villa designs that can purchased off-plan and customised to your exact needs. Our in-house architects can also design your perfect villa from the ground up – let your dreams come to life!
Do you have
a different budget?
We can build your dream villa based on your budget and preferences. Why not try our build calculator to instantly check the price of your ideal villa.
Find out more
Let's chat!
Regardless of what stage of your Bali property journey you are at, our team are here to help! Feel free to get in touch and find out how Balitecture can help turn your dream into a reality.